Overview
Tracking issues in a software product is a day to day job in an IT company. Proper logging, tracking, and resolving the issues is an important part of the product development lifecycle. With this bug tracking template, software testers can easily raise issues, developers can track them, mark the work as resolved, and if required it can be opened again and the whole journey of each issue will be tracked.
How this template will help you with your work
Standardize your best practices: From the way the issue details will be submitted to how an issue will flow, GoodFlow helps you to standardize the best practices and make sure everyone follows them.
Keep an eye on the entire process: All the Perform teammates are doing will be properly tracked and easily consumable, searchable in GoodFlow. You can create custom reports and keep a tab on whats happening in your organization.
Communicate transparently: Comments, activity logs, task assign, due dates, SLA, automated notification emails will ensure everybody is up to date and satisfied.
Stages for the Issue Tracking Workflow
An issue tracking typically goes through the following stages -
Open
Fixed
Clarification required
On-hold
QA Validation
Closed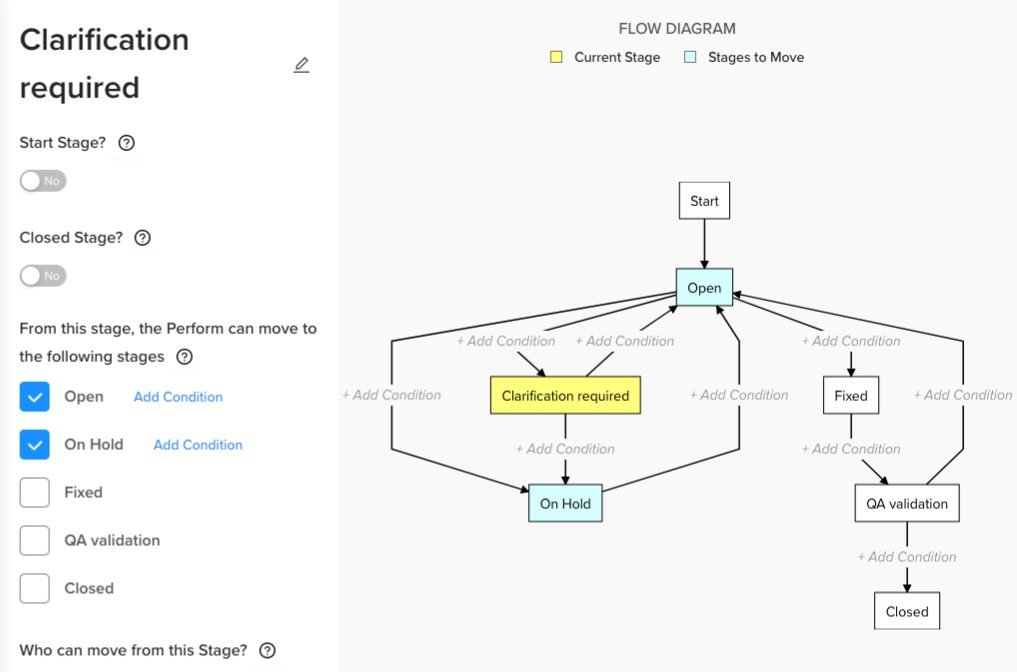 Stage1: Open Issue
Inside this stage, the task of the test engineer is to put the bug details. Bug details typically comprise of -
Issue summary
Issue details
File attachments for relevant screenshot/image
Priority
Depending on the project, all the work that needs to be done to ensure the delivery of the milestone, some of the improvements, feature requests also needs to be implemented and on them many times increased costing also needs to be taken into account. Hence depending on the scenario, you can keep additional fields like -
Sprint
Environment
Issue type
After the test engineer marks the task as done, it can be moved to the next stage, which can be 'Issue resolved' or 'On-hold' by the assigned developer.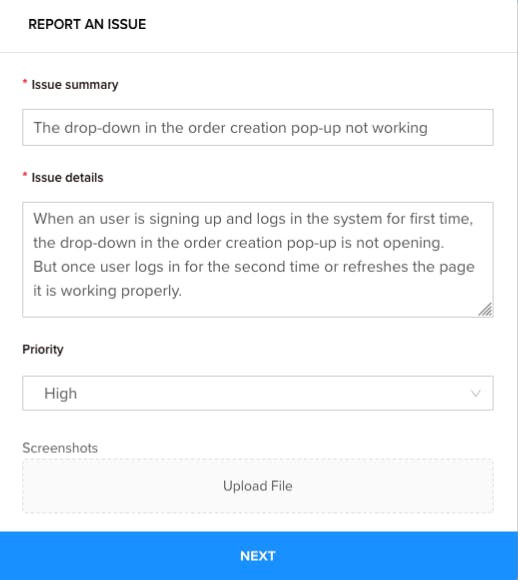 Stage2: Issue Resolved
Once the developer resolves the issue, he can move it to the resolved stage, or if he thinks that the issue needs to be on hold for some reason, he can move it to that stage too.
Stage3: Issue Closed
After an issue is resolved, the test engineer rechecks the scenario of occurrence again and if it resolved properly, it moves to the Closed staged manually.
Stage4: On-Hold
For some reason rectifying an issue can be put on hold for various reasons, like dependency, or it is not exactly an issue to address, etc. The developer can mark an issue in those scenarios as on-hold.
Workflow Automation for Issue Tracking
From sending automatic emails to stage change based on set conditions, with GoodFlow automation you can reduce human intervention and can
Auto Email on Custom Condition
If an issue priority is 'critical 'and the environment is 'Production', an email will directly go to the project Manager. You can set notification emails based on such conditions in GoodFlow.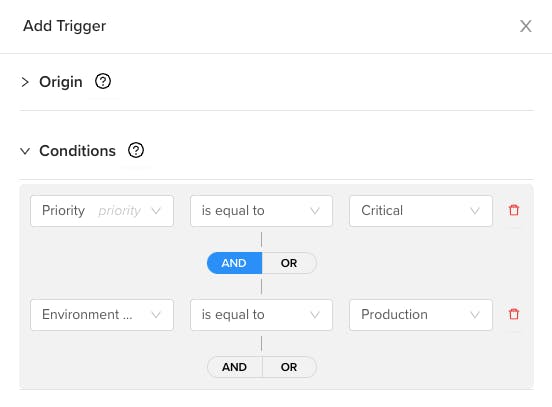 Webhook calling on Task completion
In scenarios, where you follow the Vital issues for a project in a custom made dashboard and maybe project on the big monitors for all the teammates, you would like to get notified in your system when teammates mark the tasks as done the stage of an issue changes automatically. You can configure a webhook in the same scenario and pass the required data to your system.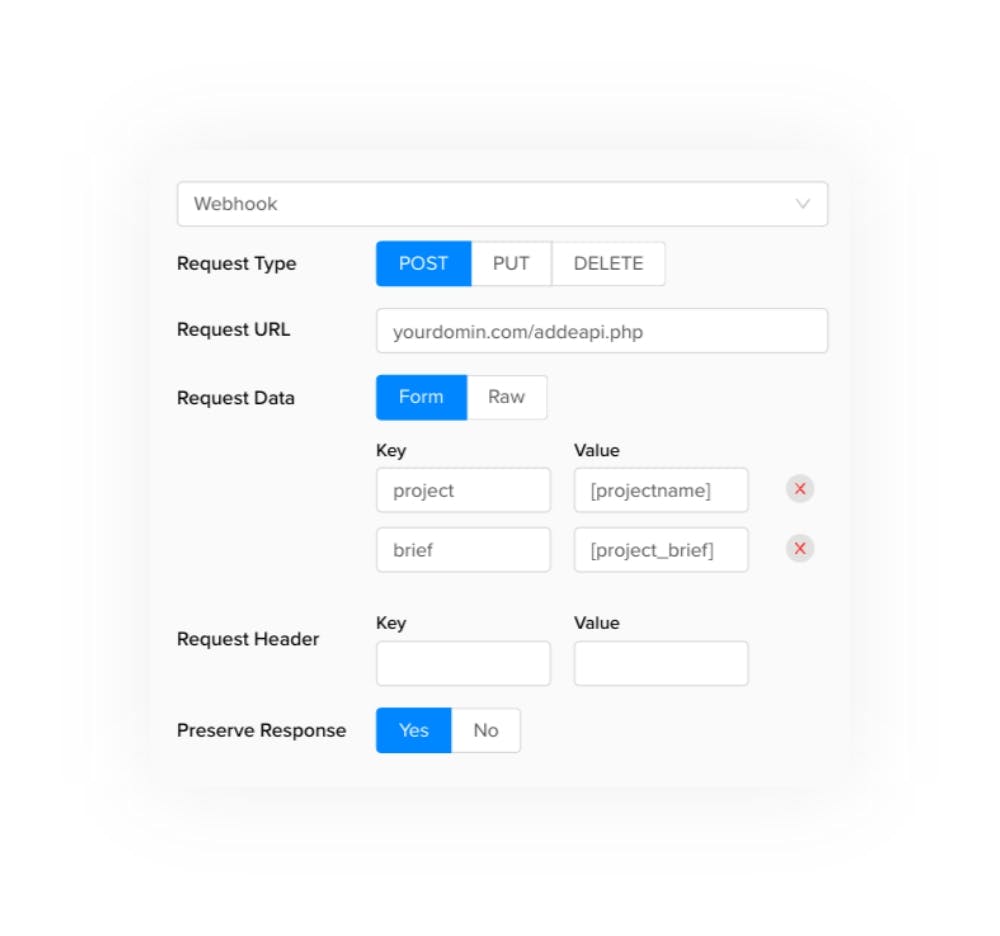 With GoodFlow, you can design your own methods, tweak the flows, and implement best practices the way you like easily. Let's start with the template and start managing bugs right away.